Full Tilt Poker Download
Download The Full Tilt Online Poker Room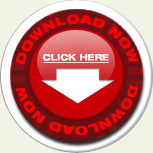 To download the Full Tilt poker room, just click on the button to the right. The Full Tilt download process is pretty straightforward, and you should be able to download the software and have it installed on your computer in under 5 minutes.
Or alternatively: > Download Full Tilt <
Full Tilt download information.
The file size of the Full Tilt poker room is 14.4mb. On a broadband Internet connection, the download time should be around 15 seconds or less. On a non-broadband computer, the download process should not take longer than a few minutes. The website has made it as quick and efficient as possible for players to download the Full Tilt poker room.
The filename of the download is "FullTiltSetup.exe".
Full Tilt Poker download tips.
If you want to get the download running as quickly as possible, here are two handy tips:
Try not to have too many programs running at once.
Pause other downloads whilst you download the Full Tilt software.
However, even if you do not stick to these tips, the download should be perfectly fine anyway. If you are on a relatively modern computer, then download will comfortably take place regardless of what you might be doing on your computer at the time.
FRESHBONUS
December Full Tilt Referral Code:
Get the
maximum
100% up to
$600
bonus when you use this exclusive referral code when creating your account at Full Tilt Poker. This bonus is available for a
limited
time only.
Create your account at Full Tilt Poker now
Installing Full Tilt Poker
When the Full Tilt Poker room has finished installing, double click on the downloaded file or click "open" to get the installation process underway. You will then see the standard "FullTiltSetup.exe is an executable file..." message. Simply click OK and the software will start to be installed on your computer.
You will then be taken through the familiar install shield wizard, which simply verifies where the Full Tilt software will be installed on your computer. Unless you have a reason to install Full Tilt in a certain location, you can happily click "next" through each of the steps. The software will then finally be installed on your computer and ready for you to use.
After downloading the Full Tilt Poker room.
After downloading Full Tilt Poker, you are all set to sign up to Full Tilt to create an account and start playing at the tables. Be sure to use the referral code for Full Tilt when you create your account to ensure that you do not miss out on the 100% up to $600 Full Tilt Poker bonus.
Using the software.
In my honest opinion, the Full Tilt software is fairly easy to get to grips with. The lobby is well designed, and it should not take you too long to figure out how to open up a table and start playing online poker.
If you want to familiarize yourself with the room, have a look at the Full Tilt poker review page for more information. Although, after a day of play you should be completely comfortable with the ins and outs of the software. Be sure to check out the options menu to see how you can customize the poker room to your liking.