Aced Poker Review 2014
Aced Poker accepts US players. Perfect.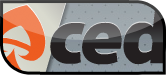 Click To Enlarge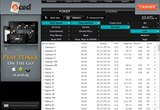 Click To Enlarge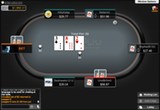 Bonus Code: POKERBANK
200% up to $5,000 Bonus
Aced Poker overview 2014.
Aced Poker is my favourite room on the Merge network. Whilst Aced Poker accepts US players and offers a very attractive rakeback deal (making it an obvious choice for US players looking for rakeback), the Merge network suffers from a very noticeable lack of traffic.
Very good rakeback deal. 35% rakeback paid daily.
Decent software. Not amazing, but not bad either.
Low player volume.
The presence of such a great rakeback offer of 35% paid daily in to your account is the main selling point for Aced Poker. The slightly better than average software and low traffic wouldn't do enough to make Merge a top tier poker network if it wasn't for the rakeback.
When it comes to selecting the #2 rakeback poker room (behind Full Tilt), the reason why I place Aced Poker above Cake is because Aced is has daily rakeback payments. Close call though.
Aced competition and traffic.
Players are very weak at the lowest stakes.
Poor player volume.
The weakest aspect of the Aced Poker room (and Merge network as a whole) is it's low volume of players. Nonetheless, the traffic that does frequent the room is soft at many of the lower stakes and is pretty standard at $100NL and above.
How low is the traffic? Well, its not so bad that you won't be able to multi-table 4 tables up to the $200NL stakes; there is enough traffic to do that. You just do not have a lot of choice when it comes to table selection.
I also wouldn't consider playing at the room if you play $400NL or higher. If you want to play $400NL with a good rakeback deal, Full Tilt and Cake are better options. Alternatively, if you play for these stakes you should also really be thinking about valueback at some of the OnGame rooms like Tower and Betsafe.
Aced Poker software.
Very good multi-tabling features and options.
Standard software, but it does have some cool features.
Full table layout is too cluttered.
Overall, the Merge network offers a very cool set of features on a decent poker client. It's not the fastest or sleekest software out there, but it's not one you can pick many faults with.
It is very easy to multi-table at Aced with the resizeable windows in addition to a "mini-view" style window that can also be resized. There are also numerous other options on offer to make multi-tabling easier, which really sets Aced Poker ahead of the curve when it comes to playing at multiple tables.
The only thing I am not a big fan of is the table layout. The full table is busier than it should be with large boxes and design elements for displaying information when something simpler would do the trick. It's not horrible, just "over-designed". The mini-view does improve the layout greatly however.
Aced Poker bonus.
200% up to $5,000 Bonus
To get the 100% up to $600 new player bonus at Aced, use the bonus code POKERBANK when making your first deposit.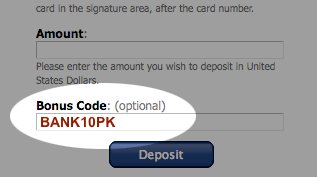 The Aced Poker bonus redeems at a very harsh rate, with players having to collect 250 points for every $1 of bonus money. Therefore, players will have to collect 125,000 points (or rake roughly $12,500) in 60 days to redeem the full $600 bonus.
The only real benefit of this new player bonus is the additional VIP program and the fact that bonus money is not deducted from rakeback calculations.
AcedPoker bonus details.
General Bonus Details

| | |
| --- | --- |
| Bonus: | $5,000 |
| Match: | 200% |
| Time: | 90 days |
| Increments: | $5 |
| Bonus Code: | POKERBANK |
Redeeming Bonus Details

| | |
| --- | --- |
| Reward Points earned per $1 rake paid: | 10 |
| Reward Points needed per $1 of bonus: | 150 |
| Total Reward Points needed to redeem bonus: | 750,000 |
| Total rake paid to redeem bonus: | $75,000 |
| Bonusback: | 6.67% |
Go back to the Texas Hold'em rooms.