Ubuntu Poker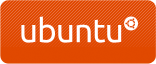 Unfortunately, poker rooms do not design their clients to be compatible with Ubuntu. However, can you still play online poker on Ubuntu?
Yes. You can play at online poker rooms on Ubuntu relatively easily.
There are two main options for you to get started playing online poker on Ubuntu.
Play at a no-download online poker room.
Download Wine for Ubuntu and run the poker room through that.
1) Playing at an Ubuntu compatible no download poker room.
If you do not have to download any software, there aren't going to be any compatibility issues with the poker client and the Ubuntu OS.
After testing out a few of the most popular no download poker rooms, I found Ignition Poker "instant play" to be the room that works best with the Ubuntu OS. Their browser based room is responsive and runs incredibly well for a no-download client.
Visit the Ubuntu compatible Ignition Poker room
There are a handful of other no download poker rooms that should work on Ubuntu, but after testing them they didn't run as smoothly as Ignition Poker.
Going down the no download route is the most straightforward way to play online poker on Ubuntu. However, the downside is that these no download poker rooms do not tend to offer all the features that a downloadable poker room client offers.
The best in-browser poker rooms for Ubuntu.
| Rank | Room | Rating | Network | Browser | Bonus | Match | Visit |
| --- | --- | --- | --- | --- | --- | --- | --- |
| | Ignition Poker | A+ | PWL | | $1,000 | 100% | Visit |
| | Sky Poker | C | - | | - | - | Visit |
| | 888 Poker | D | - | | $400 | 100% | Visit |
2) Downloading Wine and playing at a download poker room.

To run .exe poker room files, you can install the Wine Windows emulator. You can then easily install and run any downloadable poker room of your choice. All you have to do is:
Install Wine for Ubuntu.
Download a poker room client (the .exe file, not the .dmg poker download file).
Run the poker room file through Wine.
Wine is very easy to install (took me about 2 minutes) and works very well. The only problem with running poker rooms on Ubuntu through Wine is that they can occasionally be a bit buggy. However, they do offer far more features than the no download rooms and generally work well the majority of the time.
Which room runs the best through Wine?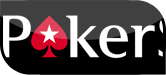 PokerStars has the most well-constructed software out there, so I would go for this room if you want to be as close as you can get to playing at a bug-free poker room on Ubuntu.
Have a look at the PokerStars Ubuntu page for more information on running PokerStars using Wine.
Other strong downloadable poker rooms that run smoothly on Ubuntu are:
You can always try playing at any of the download poker rooms using the Wine Windows emulator for Ubuntu, but you may find that some will be buggier than others. This is why I place PokerStars as the top Ubuntu poker room because of how well it runs using Wine.
Titan Poker also works surprisingly well on Ubuntu too, but I don't cover too much about that room on this site. Check out this useful Titan Poker Ubuntu page instead for more information.
The best downloadable poker rooms for Ubuntu.
| Rank | Room | Rating | Network | Browser | Bonus | Match | Visit |
| --- | --- | --- | --- | --- | --- | --- | --- |
| | Ignition Poker | A+ | PWL | | $1,000 | 100% | Visit |
| | Americas Cardroom | A | WPN | | $1,000 | 100% | Visit |
| | Betsafe Poker | B | iPoker | | $1,000 | 100% | Visit |
Play at a no download room or use Wine?
In a nutshell, no download poker rooms are easier to get started with but have less in-game features on offer. Using Wine to run poker rooms initially takes a little more effort, but they have far more features for you to use. So to summarize:
I would download a poker room and run it through Wine if you are looking to play regularly.
I would use no download rooms if you are a very casual player that plays infrequently.
I would use Wine if you are unsure of how often you are going to play. It's just easier.
Using Wine is really simple and gives you far more options. Setting it up and playing online poker couldn't be easier with it on Ubuntu. No download rooms are handy and all, but as an Ubuntu user I would recommend that you get your hands on Wine and play at PokerStars. It's the best combination for Ubuntu poker in my opinion.
My friend has a website on instant poker options with information on no-download poker rooms compatible with Ubuntu.
Real money poker on Ubuntu.
If you are looking to play real money online poker on Ubuntu you should have no problems at all. I have deposited at online poker rooms on Ubuntu at both the no download rooms and at the download rooms using Wine without a hitch.
So yeah, depositing at an online poker room on Ubuntu is just as easy as if you were using Windows, so get depositing. Playing online poker for free isn't that much fun anyway, so thankfully real money poker on Ubuntu is just as easy as it would be on any other OS.
Go back to the Texas Hold'em rooms.