This is an archived page. The information is probably out of date, but I've left it here in case you find it useful for something.
Cereus Network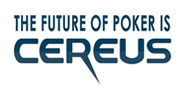 The Cereus network, formed in August 2008, is one of the most popular online poker networks. It's more of a duo than a network in all honesty with the only two rooms on the network being Absolute Poker and Ultimate Bet.
Nonetheless, Cereus is a high-end network with good traffic, software and support. However, it does have a history of scandals.
Top Cereus network rooms.
Network details.
Cereus Network Review
High traffic network that accepts US players.
Clean software and Mac, Holdem Manager and Poker Tracker compatible.
Offers 30% rakeback on both Absolute and UB.
The network has a history of scandals.
The Cereus network is honestly a top tier network that has lots of potential. It ticks all the boxes of having great software, high player volume, widely compatible, fast support and a 30% rakeback deal to boot. On paper, it's one of if not the best poker network out there and very much rivals the two big dogs that are PokerStars and Full Tilt.
The catch is that the network has a history of scandals. Although there have been no issues for a good few years and many players are still happy to play there, both Absolute and UB have had their problems.
Cereus network traffic and competition.
Cereus is the top tier of poker rooms when it comes to player volume. There is lots of action in the higher stakes games and you should never have any problems multi-tabling at least 4 tables at a time at any level. This is obviously helped by the fact that the Cereus network accepts US players.
The competition at Cereus is surprisingly soft. I'd go as far as saying that on average, the players are worse at Cereus than they are at Full Tilt, which is the superior room in terms of rakeback (see the top rakeback poker room). As with any poker room, you're not going to find players handing their bankroll over to you, but you may be surprised at how soft the competition can be at times.
Cereus network scandals.
Even though the network hasn't had any problems for some time, and I personally would not have any concerns about depositing there myself, it would be unfair not to mention the problems that the rooms on the Cereus network have had in the past.
Absolute Poker scandal - 2007.
This room had the biggest scandal between the two. It took place in the Summer of 2007.
Absolute Poker had a problem with a small number of "superusers" that could see their opponents' holecards. Apparently, these superusers were ex-employees of the room, which is why they were able to manipulate the software in their favour and unfairly win money from higher stakes player over the course of a few months.
More information: AbsolutePokerScandal.com
UltimateBet scandal - 2008.
In comparison to the Absolute scandal, the UltimateBet "scandal" is really quite minor, but nonetheless it still deserves a mention. This Ultimate Bet scandal took place in December 2008.
Basically, the UB frontman Phil Hellmuth was playing heads up limit holdem against a player called DOUBLEBALLER. On the river, no player had folded and the board read K-K-J-2-9. DOUBLEBALLER held KQ for trip Kings and Phil Hellmuth held T2 for bottom pair. DOUBLEBALLER held the best hand, but the pot ended up going to Phil Hellmuth.
More information: Phil Hellmuth hand error.
My opinion on the Cereus scandals.
There's no avoiding the fact that these scandals took place, as they're pretty major. The fact that they happened on the same network isn't too promising either. You should take this in to account and use your own judgment when it comes to deciding whether or not to play at these rooms.
Many regular online poker players continue to play for real money on this network, and I personally would not have any problems depositing and playing for real money there either. These issues could well have been out of the control of main management at the rooms, so I wouldn't conclusively say that this network is a rogue network. I think the network is safe, and that's my personal opinion.
Check out this page for a list of what I think are the safest online poker rooms.
However, I shouldn't be the one making decisions on behalf of anyone. Whether you feel comfortable playing at Cereus or not is entirely up to you.
Cereus network software.
Mac, Holdem Manager and Poker Tracker compatible.
Clean table designs, although they could be described as "basic".
Fast game speed. The action moves very quickly from one hand to the next. Can be a good or a bad thing.
UB and AP are very popular rooms because somewhat surprisingly, they are two of the few poker rooms that are US friendly and are compatible with Macs, PT and HEM.
I have no complaints with the software used at the poker rooms on the Cereus network. The software runs well, looks clean and does it's job very smoothly. It also has all the features that you have come to expect from a good online poker room, such as; four colour deck, preferred seating options, resizeable tables and a hand replayer.
One noticeable aspect of the Cereus software is the fast pace of the games. The action moves very quickly, which is great if you're an experienced players and want to fit a lot of hands in to your sessions. On the other hand, if you're a casual gamer this fast action may take some getting used to.
Top room on the Cereus network.
The top room on the Cereus network is Ultimate Bet.
There's not really all that much in it between Ultimate Bet and Absolute Poker. They both share the same player traffic and the software is similar, they're a lot like twin sisters with different names.
However, Ultimate Bet is more like the "older brother" of the two (yes, despite being "sisters"). It is the more popular brand and is home to bigger name poker players, such as Phil Hellmuth and Annie Duke. You can't go wrong with either and you probably wouldn't even notice a difference. But still, I'd go for UB over Absolute if I had to choose between the two.
Get 30% rakeback at Ultimate Bet
Other good Cereus rooms.
Seeing as Cereus is more of a duo than a network, there is only one room left on the network after Ultimate Bet.

Absolute Poker is pretty much the same as Ultimate Bet. The only difference between the two is that Absolute has a smaller bonus and the table graphics are slightly different. I'd go for Absolute if I already had a non-rakeback account at UB and I wanted to get rakeback on the Cereus network.
Go back to the illuminating poker networks page.