Ignition Poker accepts US players. Perfect.
Ignition Poker Review 2023
Name:

Ignition Poker

Website:

ignitioncasino.eu

Established:

2016

Network:

PWL

License:

No License

Available On:

Windows, HTML5

Traffic:

High

Competition:

Weak

Rating:

A+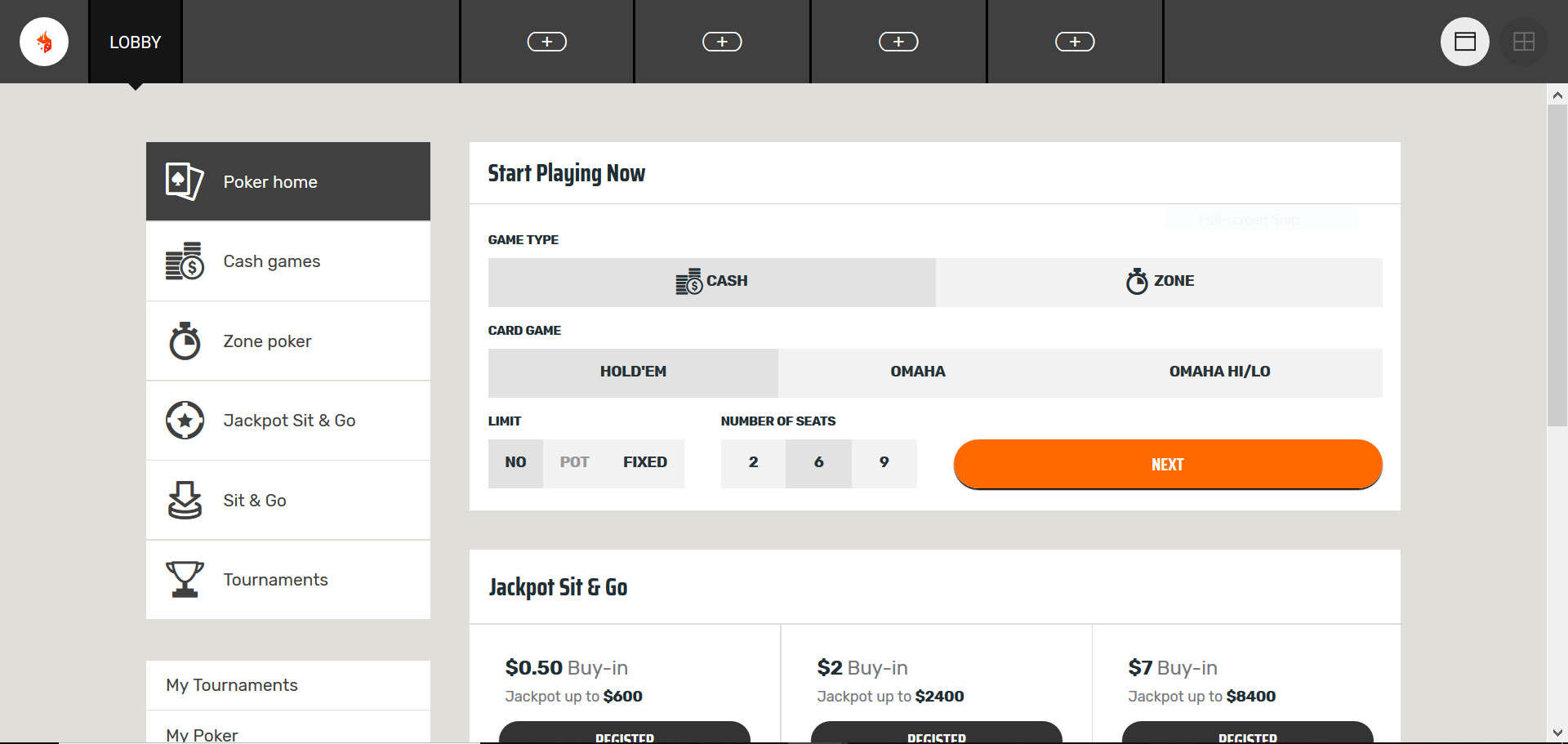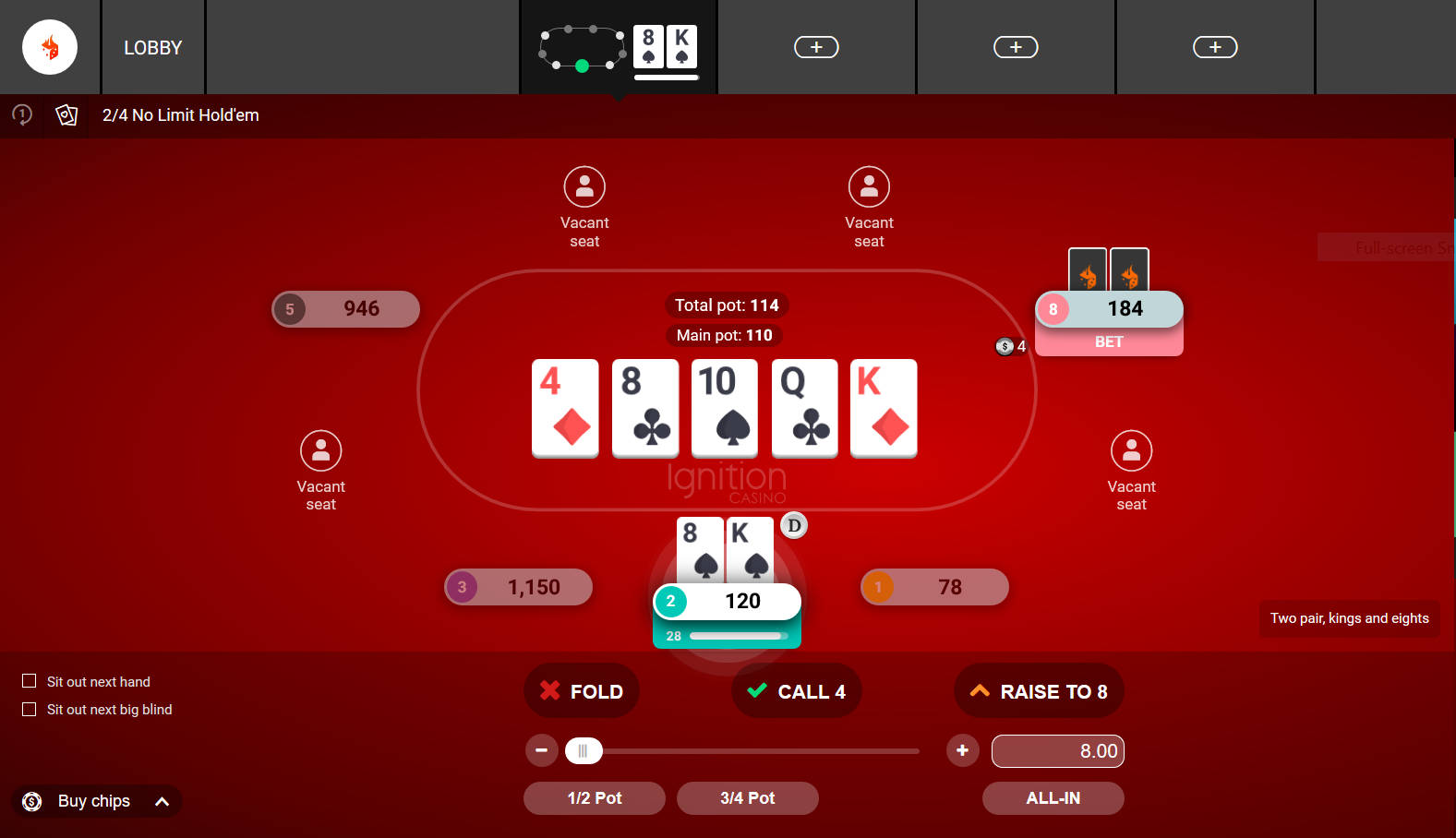 Ignition Poker is the obvious choice if you live in America (or Australia) and want to play poker online for real money. It's the busiest room you can play at, has a diverse player pool, and is run by what I believe to be the most reliable company in online gambling (despite not actually having a gambling license).
If you live in the US, it's the best choice you've got.
You're going to end up making an account here at some point.
Which countries do they accept players from?
Accepted Countries
Which states do they accept players from?
Accepted States
Alabama
Alaska
American Samoa
Arizona
Arkansas
California
Colorado
Connecticut
District Of Columbia
Federated States Of Micronesia
Florida
Georgia
Guam
Hawaii
Idaho
Illinois
Indiana
Iowa
Kansas
Kentucky
Louisiana
Maine
Marshall Islands
Massachusetts
Michigan
Minnesota
Mississippi
Missouri
Montana
Nebraska
New Hampshire
New Mexico
New York
North Carolina
North Dakota
Northern Mariana Islands
Ohio
Oklahoma
Oregon
Palau
Pennsylvania
Puerto Rico
Rhode Island
South Carolina
South Dakota
Tennessee
Texas
Utah
Vermont
Virgin Islands
Virginia
Washington
West Virginia
Wisconsin
Wyoming
Tip: If you live in Delaware, Maryland, Nevada or New Jersey try SwC Poker instead (they accept players from all states).
What's the company like?
Ignition Casino as a brand is relatively new having been around since 2016, but the people behind it have been around since the early days of online poker.
It all started as Bodog in 2004, which later became Bovada in 2011, and since 2016 we have Ignition. All sites are still online, but Ignition is their US-facing operation.
The company behind these sites has a strong track-record of looking after players, and they are one of the shining examples of how to run an online gambling company with integrity. This is why I'm happy to recommend them when anyone living in the US asks me where's best to play poker online.
What's the software like?
It's solid and polished. It does everything you need to play poker online without distraction.
Their web browser poker room is (and always has been) sleek. You have the option of a Desktop client, but I get the impression that the browser is the focus of their development, and the downloadable program is more or less a port for those who prefer a standalone client.
The design is minimal, which I personally prefer, as it allows you to focus on the hand. But I understand this "stainless steel" approach to design isn't going to be everyone's cup of tea.

The worst decision about the software for me is that "rabbit card" is on by default, which shows you what the next card would have been if you fold before the river. This seems cool at first, but it teaches you bad habits about how to think about the game. It doesn't matter what "would have happened", as this is redundant information and will only make you second-guess yourself.

What's this I hear about anonymous tables?
Ah yes, Ignition Poker has anonymous tables; you don't know who your opponents are and they don't know who you are.
I prefer it.
This prevents anyone from using a HUD, so you just have to the learn the players at the table. This helps to create a "pure" form of poker without the distraction of stats, and you can just play poker as it should be played.
It's obviously sad to not have the ability to hunt down players by their username, but the reward of winning money by actually figuring out your opponent is worth it. It's a double-edged sword for some, but if you're good at poker, you'll be fine.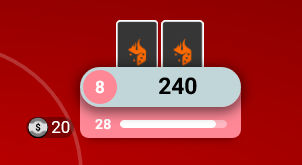 What's the mobile poker room like?
It works.
The mobile poker room is browser based (not an app), but it works surprisingly well. I work better with the concentration that comes from sitting at a Desktop/Laptop. But if you're looking for a quick game on the side, the mobile poker room is a viable option.
Just remember, winning players focus when they play.
What are the players like?
Ignition is an online casino that also offers a poker room, so you always have a steady flow of general gamblers trying their hand at poker.
This is good news.

Dedicated poker rooms like Americas Cardroom attract players who are focused on playing poker only, but with Ignition Casino you have the luxury of sitting down with people who just like to gamble.
This stream of casino gamblers is why poker players keep an account at Ignition. Just don't venture in to the casino yourself.
What are the deposit/withdrawal options like?
Ignition Casino offers the popular options of Credit Card or Bitcoin, and has a strong track record for paying out in a timely fashion. In my book Ignition is the most reliable for deposits and withdrawals in the industry.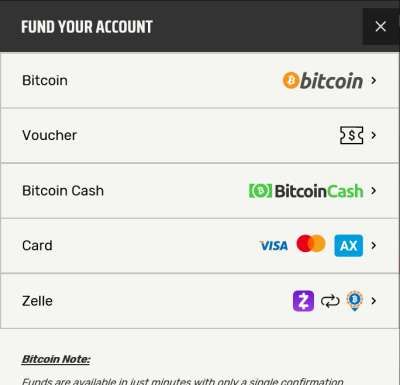 What about Bitcoin?
Ignition Casino was one of the earliest adopters for using Bitcoin as a deposit/withdrawal method.
If you haven't done so yet, you should strongly consider using Bitcoin for depositing and withdrawing from your poker accounts. It's much easier to move around, and does away with the restrictions and processing times involved with Credit Cards.
Bitcoin might seem a little scary at first, but once you get the hang of it you won't go back to anything else. See my complete bitcoin guide for beginners.
Note: Use "Bitcoin" only and not "Bitcoin Cash". It's just a clone of actual Bitcoin and I don't trust it.
Conclusion
Ignition Poker is the largest US poker room. The company is reliable, and the software is solid.
Just get your account. Good luck.
Go back to the Texas Hold'em rooms.