SwC Poker accepts US players. Perfect.
SwC Poker Review 2023
Name:

SwC Poker

Website:

swcpoker.club

Established:

2015

Network:

Independent

License:

No License

Available On:

Windows, Mac, Android, HTML5

Traffic:

Low

Competition:

Weak

Rating:

A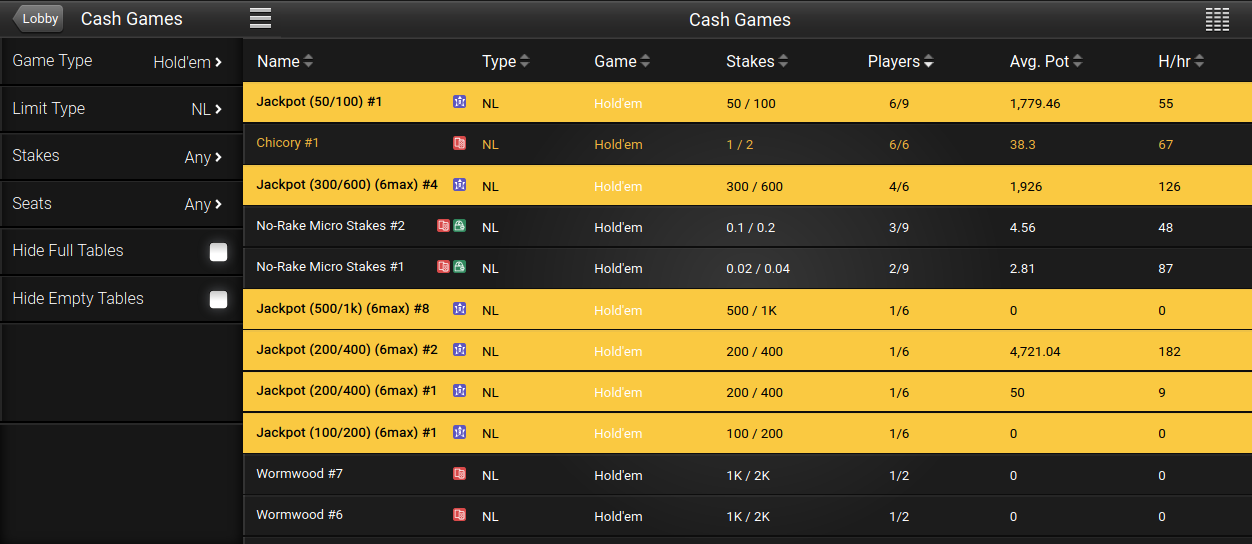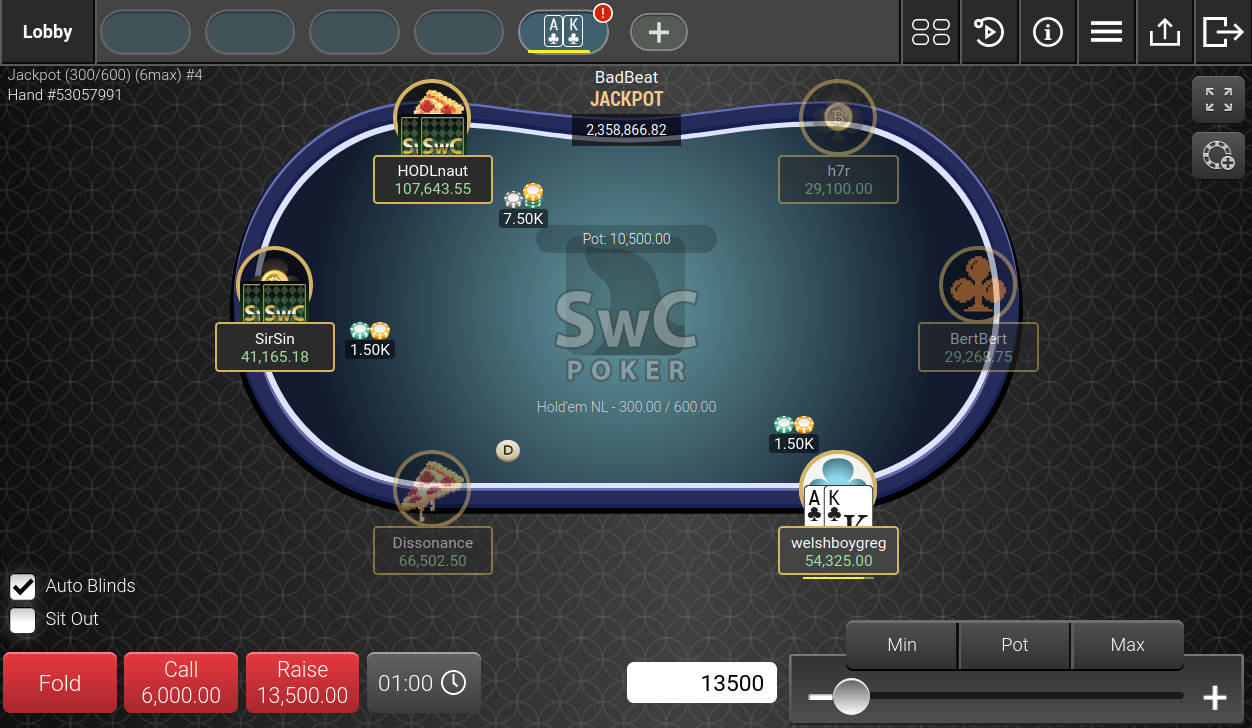 SwC Poker is my personal favourite poker room. It is a bitcoin-only website, so you can only use bitcoin to deposit, play, and withdraw. This might seem like an obstacle at first, but it's just an entry point in to a new realm of online poker.
Allow me to introduce you...
Which countries do they accept players from?
Accepted Countries
Afghanistan
Aland Islands
Albania
Algeria
American Samoa
Andorra
Angola
Anguilla
Antarctica
Antigua and Barbuda
Argentina
Armenia
Aruba
Australia
Austria
Azerbaijan
Bahamas
Bahrain
Bangladesh
Barbados
Belarus
Belgium
Belize
Benin
Bermuda
Bhutan
Bolivia
Bonaire, Saint Eustatius and Saba
Bosnia and Herzegovina
Botswana
Bouvet Island
Brazil
British Indian Ocean Territory
British Virgin Islands
Brunei
Bulgaria
Burkina Faso
Burundi
Cambodia
Cameroon
Canada
Cape Verde
Cayman Islands
Central African Republic
Chad
Chile
China
Christmas Island
Cocos Islands
Colombia
Comoros
Congo
Congo (Democratic Republic of the)
Cook Islands
Costa Rica
Croatia
Cuba
Curacao
Cyprus
Czech Republic
Denmark
Djibouti
Dominica
Dominican Republic
East Timor
Ecuador
Egypt
El Salvador
Equatorial Guinea
Eritrea
Estonia
Ethiopia
Falkland Islands
Faroe Islands
Fiji
Finland
France
French Guiana
French Polynesia
French Southern Territories
Gabon
Gambia
Georgia
Germany
Ghana
Gibraltar
Greece
Greenland
Grenada
Guadeloupe
Guam
Guatemala
Guernsey
Guinea
Guinea-Bissau
Guyana
Haiti
Heard Island and McDonald Islands
Honduras
Hong Kong
Hungary
Iceland
India
Indonesia
Iran
Iraq
Ireland
Isle of Man
Israel
Italy
Ivory Coast
Jamaica
Japan
Jersey
Jordan
Kazakhstan
Kenya
Kiribati
Kosovo
Kuwait
Kyrgyzstan
Laos
Latvia
Lebanon
Lesotho
Liberia
Libya
Liechtenstein
Lithuania
Luxembourg
Macao
Macedonia
Madagascar
Malawi
Malaysia
Maldives
Mali
Malta
Marshall Islands
Martinique
Mauritania
Mauritius
Mayotte
Mexico
Micronesia
Moldova
Monaco
Mongolia
Montenegro
Montserrat
Morocco
Mozambique
Myanmar
Namibia
Nauru
Nepal
Netherlands
New Caledonia
New Zealand
Nicaragua
Niger
Nigeria
Niue
Norfolk Island
North Korea
Northern Mariana Islands
Norway
Oman
Pakistan
Palau
Palestinian Territory
Panama
Papua New Guinea
Paraguay
Peru
Philippines
Pitcairn
Poland
Portugal
Puerto Rico
Qatar
Reunion
Romania
Russia
Rwanda
Saint Barthelemy
Saint Helena
Saint Kitts and Nevis
Saint Lucia
Saint Martin
Saint Pierre and Miquelon
Saint Vincent and the Grenadines
Samoa
San Marino
Sao Tome and Principe
Saudi Arabia
Senegal
Serbia
Seychelles
Sierra Leone
Singapore
Sint Maarten
Slovakia
Slovenia
Solomon Islands
Somalia
South Africa
South Georgia and the South Sandwich Islands
South Korea
South Sudan
Spain
Sri Lanka
Sudan
Suriname
Svalbard and Jan Mayen
Swaziland
Sweden
Switzerland
Syria
Taiwan
Tajikistan
Tanzania
Thailand
Togo
Tokelau
Tonga
Trinidad and Tobago
Tunisia
Turkey
Turkmenistan
Turks and Caicos Islands
Tuvalu
U.S. Virgin Islands
Uganda
Ukraine
United Arab Emirates
United Kingdom
United States
United States Minor Outlying Islands
Uruguay
Uzbekistan
Vanuatu
Vatican
Venezuela
Vietnam
Wallis and Futuna
Western Sahara
Yemen
Zambia
Zimbabwe
Which states do they accept players from?
Accepted States
Alabama
Alaska
American Samoa
Arizona
Arkansas
California
Colorado
Connecticut
Delaware
District Of Columbia
Federated States Of Micronesia
Florida
Georgia
Guam
Hawaii
Idaho
Illinois
Indiana
Iowa
Kansas
Kentucky
Louisiana
Maine
Marshall Islands
Maryland
Massachusetts
Michigan
Minnesota
Mississippi
Missouri
Montana
Nebraska
Nevada
New Hampshire
New Jersey
New Mexico
New York
North Carolina
North Dakota
Northern Mariana Islands
Ohio
Oklahoma
Oregon
Palau
Pennsylvania
Puerto Rico
Rhode Island
South Carolina
South Dakota
Tennessee
Texas
Utah
Vermont
Virgin Islands
Virginia
Washington
West Virginia
Wisconsin
Wyoming
Why play poker with bitcoin?
Bitcoin is essentially a digital currency that has no central point of control (like a bank). This means that you can send it anywhere in the world without needing to jump through any hoops (like you have to do with traditional money).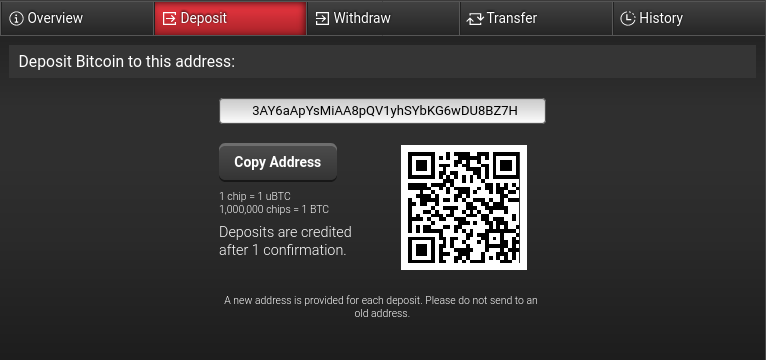 It's like taking the money you currently have in your account, and making it completely flexible.
Anyway, online poker has been slowed down in the past by regulation (i.e. governments wanting a bigger slice of the action in the form of tax), making it difficult to transfer traditional money to and from poker rooms. Bitcoin lives outside of this system, so by using it as the sole payment option a poker room is freed from the shackles that come with using dollars as a currency.
In short, a bitcoin-only poker room is free to focus on creating a place to play poker online, without being tied up by unnecessary money transfer restrictions.
Who runs SwC Poker?
Good question. There isn't a lot of information about the people behind it, and that's part of the charm.
The first ever iteration of this poker room was called "Seals With Clubs", and was launched in 2012. However, it's servers were raided in 2015 and was forced to shut down (though players were still able to withdraw their funds). Shortly after, a team of volunteers started work on a new version of the website, and SwC Poker was born.
So I don't know who runs SwC, but they are running it well.
Do you trust SwC Poker?
Yes, but that's me. I have two main reasons:
When the old Seals With Clubs site got raided, the people behind it could have used it as an excuse to run off with the player balances, but they didn't. Everyone was able to withdraw their money and leave the site safely.
I had an old account with SwC that I completely forgot about for a few years. When I logged back in, everything was exactly as I left it. No problems logging in, and the balance was completely intact.
It might seem unusual to trust a group of people you don't know, but based on their history and they way they operate, they have shown nothing but integrity.
If you'd rather play at a regulated poker room that requires you to provide multiple identification documents before you can start playing, try Betsafe Poker instead.
What's the software like?
I don't mind it. It's not got the polished look of say, Ignition Poker, but it runs smoothly and works perfectly, so that's all I need.
Their browser-based poker room is one of the better ones you're going to use. It runs efficiently, and works better than some desktop clients that I have used (cough 888). I think this is a result of being a modern room that doesn't have to deal with the overheads of dealing with regulation and fighting with traditional payment processors, so they can focus on developing a HTML5 poker room that actually works.
There are a few rough-edges of course, such as the bet slider being roughly 500 miles from the nearest "raise" button, but overall the experience is a good one.

What's player traffic like?
Well, there's just enough players to call the room "active", but it could do with more.
There are always games going at the micro/small stakes tables. But beyond that, the mid to high-stakes tables are usually commandeered by a single player waiting for a fishy bitcoin whale to sit down and try their hand at online poker.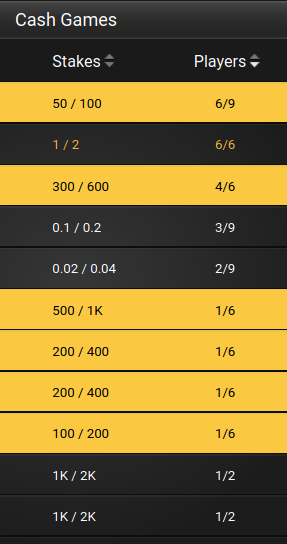 So there's not much going on at the higher limits right now. For that you'll need to look in to Ignition or ACR.
Nonetheless, it's handy to have a SwC Poker account just to log in every now and then to check out the action. For purely micro stakes players though it's fine.
How do I get started?
Okay cool. Playing a bitcoin poker website isn't as difficult as you might think.
First of all you should get yourself a bitcoin wallet. This basically holds any bitcoins you own and allows you to send them to different places. My recommendation is: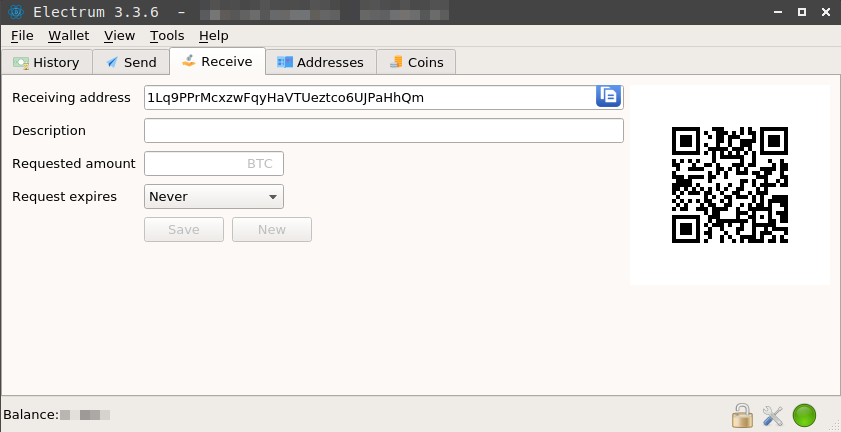 Next you just need to buy some bitcoins. The most popular options are:
My recommendation is LocalBitcoins. Coinbase is easiest, but they are heavily regulated and will need your personal details. LocalBitcoins may require some ID, but it feels more independent. If you're after absolute privacy, check out options like Bisq or HodlHodl, but they're more complicated for beginners.
Either way, getting your first bitcoins is easier than you think. The freedom you get from playing at a bitcoin-only poker room is worth it. Give it a go.
I've also written a bitcoin guide for beginners if you need more help.
Conclusion.
Playing at a bitcoin-only poker room is a liberating experience, and SwC Poker is leading the way. Creating an account, depositing, and withdrawing is all frictionless thanks to bitcoin.
Unfortunately I can't make it my top recommendation for everyone due to the lower levels of traffic. Also, buying digital currency and depositing it at an anonymously-run online poker room isn't going to be everyone's idea of financial security.
Nonetheless, it's a real gem of a poker site, and in my opinion it's an insight in to the future of online poker. If you're going to find me playing poker anywhere, it's going to be here.
Go back to the Texas Hold'em rooms.