SwC Poker accepts US players. Perfect.
SwC Poker Review 2020
Name:

SwC Poker

Website:

swcpoker.eu

Established:

2015

Network:

Independent

License:

Unregulated

Available On:

Windows, Mac, Android, HTML5

Traffic:

Low

Competition:

Weak

Rating:

A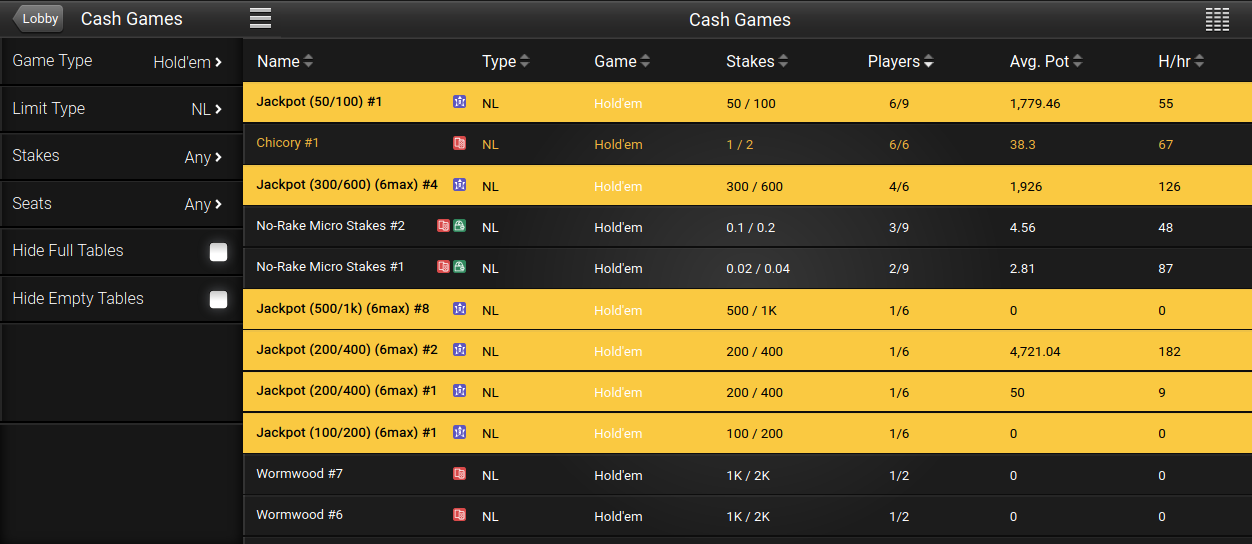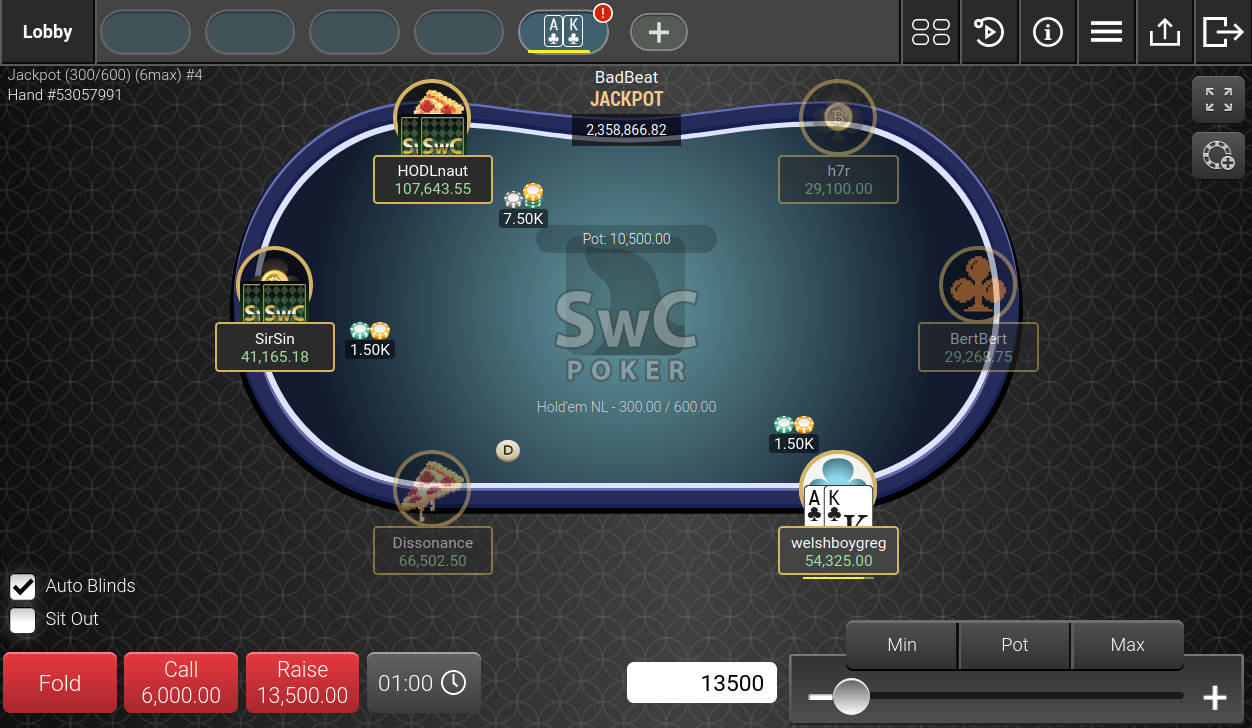 SwC Poker is my personal favourite poker room. It is a bitcoin-only website, so you can only use bitcoin to deposit, play, and withdraw. This might seem like an obstacle at first, but it's just an entry point in to a new realm of online poker.
Allow me to introduce you...
Why play poker with bitcoin?
Bitcoin is essentially a digital currency that has no central point of control (like a bank). This means that you can send it anywhere in the world without needing to jump through any hoops (like you have to do with traditional money).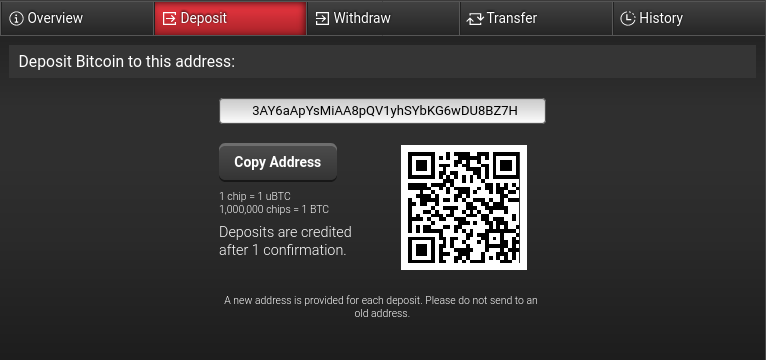 It's like taking the money you currently have in your account, and making it completely flexible.
Anyway, online poker has been slowed down in the past by regulation (i.e. governments wanting a bigger slice of the action in the form of tax), making it difficult to transfer traditional money to and from poker rooms. Bitcoin lives outside of this system, so by using it as the sole payment option a poker room is freed from the shackles that come with using dollars as a currency.
In short, a bitcoin-only poker room is free to focus on creating a place to play poker online, without being tied up by unnecessary money transfer restrictions.
Who runs SwC Poker?
Good question. There isn't a lot of information about the people behind it, and that's part of the charm.
The first ever iteration of this poker room was called "Seals With Clubs", and was launched in 2012. However, it's servers were raided in 2015 and was forced to shut down (though players were still able to withdraw their funds). Shortly after, a team of volunteers started work on a new version of the website, and SwC Poker was born.
So I don't know who runs SwC, but they are running it well.
Do you trust SwC Poker?
Yes, but that's me. I have two main reasons:
When the old Seals With Clubs site got raided, the people behind it could have used it as an excuse to run off with the player balances, but they didn't. Everyone was able to withdraw their money and leave the site safely.
I had an old account with SwC that I completely forgot about for a few years. When I logged back in, everything was exactly as I left it. No problems logging in, and the balance was completely intact.
It might seem unusual to trust a group of people you don't know, but based on their history and they way they operate, they have shown nothing but integrity.
If you'd rather play at a regulated poker room that requires you to provide multiple identification documents before you can start playing, try Betsafe Poker instead.
What's the software like?
I don't mind it. It's not got the polished look of say, Ignition Poker, but it runs smoothly and works perfectly, so that's all I need.
Their browser-based poker room is one of the better ones you're going to use. It runs efficiently, and works better than some desktop clients that I have used (cough 888). I think this is a result of being a modern room that doesn't have to deal with the overheads of dealing with regulation and fighting with traditional payment processors, so they can focus on developing a HTML5 poker room that actually works.
There are a few rough-edges of course, such as the bet slider being roughly 500 miles from the nearest "raise" button, but overall the experience is a good one.

What's player traffic like?
Well, there's just enough players to call the room "active", but it could do with more.
There are always games going at the micro/small stakes tables. But beyond that, the mid to high-stakes tables are usually commandeered by a single player waiting for a fishy bitcoin whale to sit down and try their hand at online poker.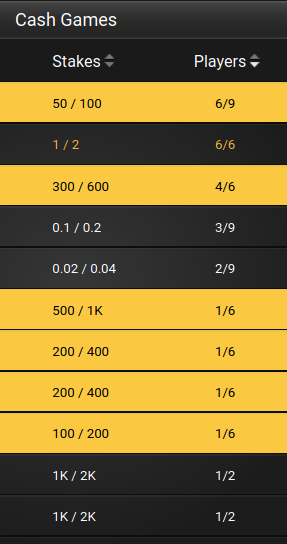 So there's not much going on at the higher limits right now. For that you'll need to look in to Ignition or ACR.
Nonetheless, it's handy to have a SwC Poker account just to log in every now and then to check out the action. For purely micro stakes players though it's fine.
How do I get started?
Okay cool. Playing a bitcoin poker website isn't as difficult as you might think.
First of all you should get yourself a bitcoin wallet. This basically holds any bitcoins you own and allows you to send them to different places. My recommendation is: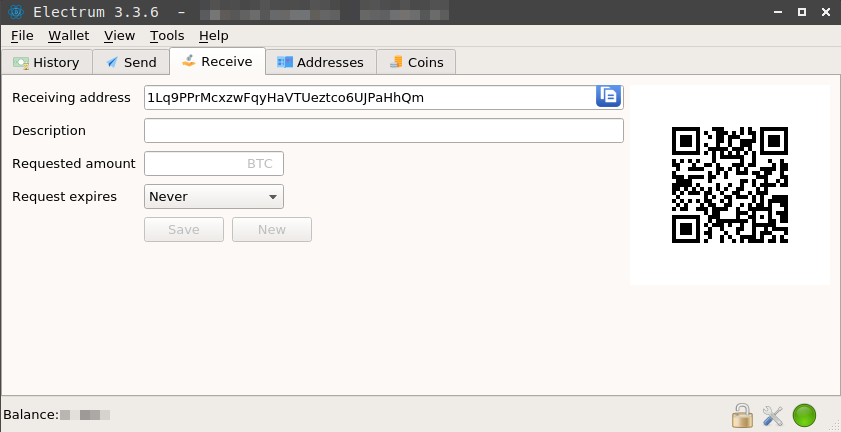 Next you just need to buy some bitcoins. The most popular options are:
My recommendation is LocalBitcoins. Coinbase is easiest, but they are heavily regulated and will need your personal details. LocalBitcoins may require some ID, but it feels more independent. If you're after absolute privacy, check out options like Bisq or HodlHodl, but they're more complicated for beginners.
Either way, getting your first bitcoins is easier than you think. The freedom you get from playing at a bitcoin-only poker room is worth it. Give it a go.
I've also written a bitcoin guide for beginners if you need more help.
Conclusion.
Playing at a bitcoin-only poker room is a liberating experience, and SwC Poker is leading the way. Creating an account, depositing, and withdrawing is all frictionless thanks to bitcoin.
Unfortunately I can't make it my top recommendation for everyone due to the lower levels of traffic. Also, buying digital currency and depositing it at an anonymously-run online poker room isn't going to be everyone's idea of financial security.
Nonetheless, it's a real gem of a poker site, and in my opinion it's an insight in to the future of online poker. If you're going to find me playing poker anywhere, it's going to be here.
Go back to the Texas Hold'em rooms.