No Download Poker Sites

The best no download poker rooms.
What are no-download / in-browser poker sites?
No download poker sites are poker rooms that allow you to play online poker for free or for real money in your browser.
So instead of having to download and install the standard poker software, you can just sign in and start playing online poker from within your browser window. It really is that straightforward.
Why play online poker in your browser?
Because it's quicker and easier.
Plus, there may be times where you'd prefer not to install a poker room client on your computer. For example; if you're using a shared computer, or if you're trying to get a few hands in whilst you're at work. For situations like these, no download poker sites are perfect.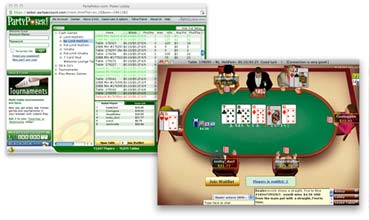 Furthermore, these in-browser poker rooms are also handy for Mac and Linux users (e.g. Ubuntu poker players) that can't install the .exe files of the standard poker clients offered by poker rooms. There are sites that offer Mac poker apps that you can be installed on Macs (through .dmg files), but the no-download poker rooms are always a handy alternative.
How do they work?
Browser-based poker rooms are delivered in one of two ways:
Flash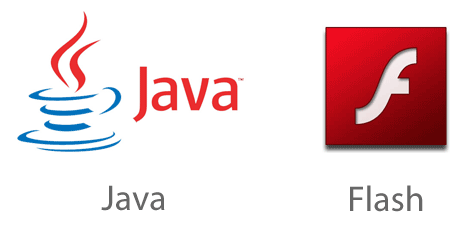 Java and Flash are simply two different programming languages that allow poker rooms to develop web-based poker software. You may have heard of these two languages before, as they are commonly used for games on free games websites. For example, ArmorGames.com (my fave) offers flash based games.
Surprisingly, one programming language isn't more popular than another when it comes to providing web-based poker software -- it's pretty much an even split. I guess that's a good indication that both methods are on par with each other for this sort of stuff. When playing at these no download rooms you wouldn't be able to tell the difference between the two types anyway.
So if you're playing online poker from within your browser, it's running on either Java or Flash, and they're both as good as each other.
Will these work in my browser?
Should do. It's not necessarily your browser that's the issue though; it's whether you've got (or an up to date) version of Java or Flash. If you haven't, you can always grab the latest version of Java or the latest version of Flash for free.
Note: The poker room will usually prompt you beforehand if you're not up to date, so I'd just go ahead and try them out first and see what happens.
Nonetheless, I went ahead and tried all the instant play poker rooms in the table above, and they all worked well in these browsers:
What's the difference between download and no-download poker sites?
Seeing as the no download poker rooms have to load up and run from within your browser, they need to be lightweight and fast. As a result, these "instant play" rooms often have fewer features and simpler graphics than their downloadable counterparts.
Common features that may be missing/different from an instant play poker room are:
Table resizing.
Maximum number of tables open at one time is smaller.
Instant hand replay feature.
These are just examples though of course. Some no download rooms are almost identical to the full version.
On the whole though, I've always been impressed with the browser-based poker sites. It's not like you're getting a completely stripped down service -- it's more like a "lite" alternative to the full-version.
The pros and cons.
I'm guessing that you've already figured out whether or not an instant play poker site is the ideal option for you. If not, here's a quick summary of the good stuff and the not-so-good stuff.
Pros.
No need to download or install anything. Play from within your browser.
Cons.
Fewer features than the full version.
There aren't as many options out there for browser-based poker sites.
If you're a serious poker player, I'd recommend looking in to a downloading a full poker room client. The extra features and stability that comes with the full poker software more than makes up for the time it takes to download and install the program.
There's no harm in trying out an in-browser poker room first though to see how it works out -- you can switch around whenever you like.
No download poker rooms FAQ.
Will these poker rooms leave any evidence that I've been playing poker on my computer?
Yes, they'll leave evidence in your browser history.
Playing at a poker room in your browser will leave the same sort of history as any other website that you may want to keep hidden. You can clean up the evidence by either deleting your history, or using the "incognito" mode (or the equivalent of that) in your browser.
Some poker rooms require that you download a tiny .jnlp file to get the browser-version up and running, so you'll want to delete that from your downloads folder too. You'll know if you've downloaded one of these though.
Which no-download poker room is the best?
Honestly, they're all very good. It all depends on what you want from your poker room, so check out the reviews and go for the one that looks the most ideal.
Can I play for real money?
Yep, just make a deposit through the web cashier and you can play real money cash games and tournaments as normal. You'll be playing against both the real money players using the no download room and the players using the downloadable client.
Can I play for free?
Yes. Playing for cash is more exciting though. Get some NLHE strategy under your belt and you might win some money.
Are they safe?
Yes.
Security is of the utmost importance when it comes to playing poker online, so the poker rooms have ensured that everything is safe and secure. I've been playing at web-based poker rooms for a while and I've never had any problems.
Will these rooms work on my mobile?
Probably not.
Although these no-download poker sites allow you to play within a browser, it doesn't mean that they're also going to work on your mobile's browser. It's worth a try, but these rooms aren't the answer just yet.
If you have more general questions about playing poker online, check out my Texas Hold'em FAQ.
Go back to the Texas Hold'em rooms.