Safest Online Poker Sites 2023

If you're playing online poker for real money, you want to be sure that the site you're playing at is safe. That goes without saying (but I said it anyway).
The table below ranks what I feel are the safest places to play online poker in 2023.
Top 5 safest online poker rooms.
What makes a poker room "safe"?
It's all well and good calling a poker room "safe", but why is it "safe"? Here are the 4 main factors that I think contribute to the safety and reliability of a poker site:
The poker room company's age.
A flawless history and track record.
Quality support.
Healthy deposit options.
1) Age.
I'm all for giving promising start-ups a chance, but when it comes to me and my money, I'm going to stick with established poker rooms. Sure, a lot of newer sites are perfectly fine, but sites with years of experience under their belt are better.
If a poker room has been around for 5+ years and is still going strong, it must be doing something right. Players don't keep depositing money at a poker room because they think it's unsafe.
2) Flawless history.
As much as companies can improve and change over time, there's no better forecast for a company's integrity going forward than its history.
It's not always easy to get the full picture of a poker site's history. However, if you Google a poker room's name plus words like "scam", "cheat" or "scandal" that should give you an idea. There will always be some useless results thrown in to the mix (I'm sure the nicest companies in the world have some mean reports about them floating around), so just keep an eye out for the reliable sources.
All of the poker rooms in the table above have a fantastic history, which is why they're in my toplist for the safest poker sites.
3) Quality support.
Every online poker room offers support, but there can be gigantic differences in the quality and speed of that support from one site to the next. Having a responsive and knowledgeable support service behind you when playing poker for real money is immensely reassuring.
The two main support contact methods I look for are email and phone support. If a site has got these two nicely covered, I'm happy. Live chat is clever, but it's more of a novelty than a serious method of support in my opinion.
4) Healthy deposit options.
This has more to do with convenience than safety, but if a poker room's banking method options are sparse it makes you ask questions. Again, this isn't a huge thing, but I like to take it in to account when ranking rooms based on their "safeness".
The rooms in the table above not only make it easy to deposit money into your poker account safely, but they also process withdrawals quickly and reliably too. This is particularly useful for when you want to get some money in to your wallet ready for a few extra drinks on the weekend.
Online poker security.
Aside from a poker room's integrity, what kind of technology is in place to ensure security? Here are a few things that sites have in place:

That's just the very rough basics. I'm going to be honest and say that I'm no security pro, so I don't actually understand half of the stuff I just listed. Still, if this sort of thing interests you then it's somewhere to start.
The PokerStars security page has some useful information too. Other poker sites often have security information in their "privacy policy" section, which can usually be found at the bottom of their websites.
Have there been security breaches in online poker in the past?
I'm not going to pretend that online poker has a completely clean record. Just as it is in any business, there will always be unsavoury companies with security problems.
Here are the two examples of major security issues that happened in the past:
1) The Absolute Poker/Ultimate Bet superuser scandal - 2007.
It was found that 4 former employees of Ultimate Bet had been able to view other players' holecards as they played. With this unfair advantage they apparently won over $10M from other high stakes poker players.
Ultimate Bet refunded money to affected players, but I don't believe that every affected player was refunded in full. This has been the biggest black mark on online poker when it comes to trust and safety between players and poker rooms.
Here's a big guide to the Ultimate Bet/Absolute Poker scandal. There was also an episode of 60 Minutes dedicated to the Ultimate Bet scandal.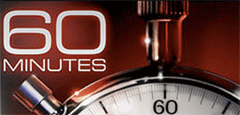 2) The Ultimate Bet "DOUBLEBALLER" hand - 2008.
In December 2008, a hand was played at Ultimate Bet where the player with the losing hand won the main pot.
Phil Hellmuth (coincidentally Ultimate Bet's #1 sponsored pro at the time) and another played named "DOUBLEBALLER" were playing heads-up limit holdem. At showdown, DOUBLEBALLER held K

Q

on a J

K

K

2

9

board for 3-of-a-kind kings. Phil Hellmuth mucked his losing hand of T

2

. However, the $5,599 was awarded to Phil Hellmuth.
The actual DOUBLEBALLER and Phil Hellmuth hand history

Hand History #: 1162170993

Stage #XXXXXXX: Holdem (1 on 1) Normal $200/$400 - 2008-12-20 04:15:23 (ET)
Table: FIR AVE (Real Money) Seat #4 is the dealer
Seat 4 - PHILHELLMUTH ($4495 in chips)
Seat 6 - DOUBLEBALLER ($7494 in chips)
PHILHELLMUTH - Posts small blind $100
DOUBLEBALLER - Posts big blind $200

*** POCKET CARDS ***
PHILHELLMUTH - Raises $300 to $400
DOUBLEBALLER - Raises $400 to $600
PHILHELLMUTH - Raises $400 to $800
DOUBLEBALLER - Calls $200

*** FLOP *** [Js Kc Kh]
DOUBLEBALLER - Checks
PHILHELLMUTH - Bets $200
DOUBLEBALLER - Raises $400 to $400
PHILHELLMUTH - Calls $200

*** TURN *** [Js Kc Kh] [2h]
DOUBLEBALLER - Bets $400
PHILHELLMUTH - Raises $800 to $800
DOUBLEBALLER - Raises $800 to $1200
PHILHELLMUTH - Calls $400

*** RIVER *** [Js Kc Kh 2h] [9c]
DOUBLEBALLER - Bets $400
PHILHELLMUTH - Calls $400

*** SHOW DOWN ***
DOUBLEBALLER - Shows [Kd Qh] (Three of a kind, kings)
PHILHELLMUTH - Mucks
PHILHELLMUTH Collects $5599 from main pot

*** SUMMARY ***
Total Pot($5600) | Rake ($1)
Board [Js Kc Kh 2h 9c]
Seat 4: PHILHELLMUTH (dealer) (small blind) won Total ($5599) HI: ($5599) [Mucked] [2s 10s]
Seat 6: DOUBLEBALLER (big blind) HI:lost with Three of a kind, kings [Kd Qh - B:Kh,P:Kd,B:Kc,P:Qh,B:Js]
This was all eventually cleared up, but it's another example of a software flaw that happened in online poker. For more information on this scandal, check out this doubleballer and Phil Hellmuth hand news article.
What about trust issues at other sites?
The two scandals above have been by far the biggest in online poker, and they took place on the same poker network -- Cereus. Ultimate Bet (later renamed to UB) and Absolute Poker are simply skins on this network.
In comparison, no other poker sites have had security problems that have come anywhere close to these two. In fact, I can't even think of any safety issues that other sites may have had. This just goes to show that security and safety issues are not a widespread problem in online poker. Instead, they have just been confined to one irresponsible network.
PokerKingBlog.com has a nice list of posts tagged under "scandals". The vast majority of these are trivial matters though that have very little do to with security and integrity.
I'm not highlighting these scandals to worry you, but instead to be transparent about the world of online poker. It just goes to show that you're doing the responsible thing by researching which poker sites are the safest and most reliable, so I hope this page helps point you in a safe direction.
Is it safe to play online poker today?
I'd say so. In fact I don't just say so, I do so.
Sure there have been problems with some sites in the past, but I'm still more than happy to play for real money at trustworthy sites. Some well-known banks have also had huge problems in the past, but that doesn't mean that I'm never going to put money in to a bank account again.
My final thoughts on safety in online poker.
I hate the fact that there is such a negative stigma attached to any business involved in online gambling.
A lot of naïve people love to try and claim that because a company offers a gambling service, that there has to be something "dodgy" or "unreliable" going on. By that logic, I should be nervous the next time I buy some bread and milk from my local shop, as they happen to sell lottery tickets too.
It's a good thing to be cautious about online poker, but then it's always smart to check something out before spending money on it or putting money in to it. Just because gambling is involved, it doesn't make it inherently "unsafe".
I've been playing online poker for years and years, and I've never had a problem.
I can't guarantee that a certain poker room is safe or will be safe forever, just like I can't say that your next mechanic isn't going to try and overcharge you. However, if you stick with the tried and trusted places, you know what to expect. I just hope my recommendations on this page help you when it comes to avoiding any devious mechanics :-)
Go back to the Texas Hold'em rooms.