Where To Play Small Stakes Poker Online

So, you're interested in online poker, but you don't want to risk too much money just yet. Where's the best place to play small stakes online poker for real money?
Below is a table of what I think are the best sites for low limit online poker.
Best small stakes poker rooms.
Note: The SNG column indicates the lowest stakes single-table (STT), non-turbo SNGs on offer.
How I've rated these sites.
These poker rooms have primarily been ranked based on players looking to play no limit Texas Hold'em poker online for small stakes, whether that be in cash games or tournaments (i.e. SNGs and MTTs).
Here are the 4 main factors I took in to account when ranking these sites:
The lowest stakes games on offer.
The number of players frequently active at these limits.
How bad the players at these stakes are.
The general overall quality of the poker room based on software, traffic and support.
Clearly the level of the absolute lowest stakes cash games and SNGs on offer at a poker room is one of the biggest factors. It's not much use signing up to a poker room that doesn't offer SNG games under $5, or cash games under $10NL if you have a $30 bankroll. Even if you intend on playing at slightly higher limits anyway, it's always good to have the flexibility there to move down if needs be.
I've also taken in to account the quality of the competition. The softer the competition, the more money you will win – it's as simple as that. Therefore, I've included my rating of the "softness" of the poker sites in the table to help you make the best choice.
Lastly, player traffic and my rating of the poker room overall has been considered. I'm sure I don't need to explain why on those two counts.
Summary of the smallest stakes games on offer.
Here's a quick summary of the most common limits of micro stakes games available at the majority of online poker sites.
Cash games.

1c/2c (this is the absolutely lowest level available online)
2c/5c
5c/10c
10c/25c (you can occasionally find 10c/20c games at places like the iPoker network)
25c/50c

SNGs.

$1 + 20c
$2 + 25c
$5 + 50c
$10 + $1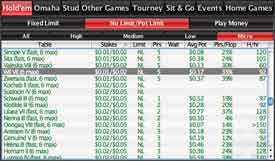 Playing micro limit online poker for the first time?
We've all played low stakes online poker; even the best players had to start somewhere. It all starts with grinding it out in the micro stakes cash games or low level tournaments, building a bankroll and moving up to higher limits when you get the chance.
There are two key things to remember:
Take your time and play within your limits.
Keep playing and learning.
1) Take your time and play within your limits.
Good bankroll management is essential. And no, I don't mean that in the "flossing is essential" or "remembering your relatives' birthdays is essential" way. I mean it as in "not turning the gas cooker off before you go to sleep is essential" and "not starting fights with bears is essential".
Seriously, treat your bankroll with ultimate respect. Without it, you can't play poker and you can't win money. Don't get careless and fritter your earnings away because you're on tilt.
Here are the basic rules of bankroll management that you should always stick to:
Cash games - always have at least 20 buy-ins for the stakes you're playing at.
SNGs - always have at least 40 buy-ins (including fees) for the level you want to play at.
If Chris ferguson can do it, so can you.
2) Keep playing and learning.
The more you play and the more you learn, the better you will get. The better you get, the more money you'll win. It's the cycle that every successful poker player has taken and continues to take.
Read strategy articles, read books, watch strategy videos, join a training site.
The information on how to win money from poker is out there, it's just up to you whether or not you take advantage of it.
How the stakes of online poker are categorized.
Technically, $50NL cash games and lower are referred to as the "micro stakes" and not "small stakes". Seems quite strange considering that I'd hardly call $50 (or even $10 for that matter) a micro amount of money. But that's just how it is.
I decided to go ahead and call this page a guide to the best "small stakes sites" anyway as I know that's what most people are searching for when they use that phrase.
For the sake of education and being thorough, here's how the different levels/limits of NLHE cash games and SNGs are categorized:
| Category | Cash Games | SNGs |
| --- | --- | --- |
| Micro Stakes | $2NL to $50NL | $1 to $10 |
| Small Stakes | $100NL to $200NL | $11 to $50 |
| Mid Stakes | $400NL to $1,000NL | $51 to $200 |
| High Stakes | $2,000NL+ | $201+ |
Note: I've used shorthand for the cash game levels in the table above. Stakes written like $50NL indicate the standard maximum 100bb buy-in for that level. So for example, $50NL is the same as writing 25c/50c, and $400NL is the same as writing $2/$4.

This is a common way of writing the varying limits in NLHE cash games. The cool thing about this notation is that it saves you having to try and type that pesky forward slash.
You may also notice that the term "low limit" or "low stakes" poker hasn't been used here. That term is more commonly used when referring to playing live poker in casinos, with anything up to $3/$5 being considered low limit (crazy I know). It's just another one of those things in poker.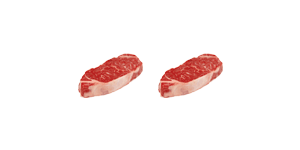 A few extra tips.
Use good bankroll management.

I've told you about this before, but it's so important it's worth mentioning at least one more time.

Don't get too fancy against micro stakes players.

You only need to think one level above a poker player to beat them, and small stakes Texas Hold'em players are thinking on a low level for the most part.

Avoid paying more than 10% in tournament fees.

Paying 20% in fees for SNGs is just going to kill your winrate. 10% fees are standard at most levels, but in the micro levels at some rooms the fees are bumped up. Either avoid these rooms, or play at a slightly higher level where the fees are more friendly.

Take your time.

It's not about doubling your bankroll in each session. Poker is a marathon, not a sprint. If you want quick and easy winnings, play roulette.
After that, it's all about time, effort and persistence. Just make sure you give me a shout out when you win your first WSOP main event.
Useful links.
Go back to the Texas Hold'em rooms.