A Collection of Postflop Air
Download MP4 video - 81.9MB (right click > save link as)
Table of Contents + Time Links
A Collection of Postflop Air.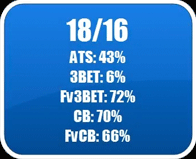 Details.
Type: INVERSE
Stakes: $100NL
Game: Full Ring
Tables: -
Length: 00:33:39
Added: 09 August 2013
Video overview.
You've raised preflop with good position and a pretty hand. The flop comes and you've completely missed it (standard). What do you do? Here are six hand histories and six discussions about it.
You miss the flop all the time, so SplitSuit delves in to all kinds of thought processes to hunt down the most profitable lines moving forward. Topics covered include:
Flop lines and flop decisions
Double and triple barreling
Bluffing without any showdown value.
How bet sizes affect ranges.
This is a more theoretical vid than usual, so be prepared. Finish off whatever you're eating and close out those other tabs before you start watching.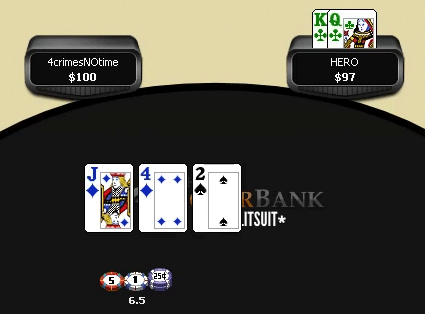 Quotes
"Always consider your opponent's reactions to each of your actions"
"As you move higher and higher, less plays become 'one and done'"
"If you see a showdown, take a note of some sort."
"Remember that range reading is linear and logical."
Related pages.
About SplitSuit.
James "SplitSuit" Sweeney is author of Dynamic Full Ring Poker: Beyond The Basics. He also coaches at his personal website www.SplitSuit.com. He uses the alias *Split* at the 2+2 forums, which is where you can find his famous contributions to the COTW thread.
Go back to the immense Texas Hold'em strategy videos.
Comments