Beginning 6 months of backpacking around Asia.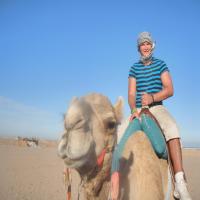 8 Jul, 2011
I just arrived in Hong Kong a few days ago, will be flying to Bangkok on Tuesday and travelling through Thailand, Laos, Cambodia, Vietnam and Malaysia until my flight home to the UK just before Christmas. Have met a few people travelling who have been to the places I listed and they said they had an awesome time, so hopefully I will love it too!
Will be trying to keep making videos/articles, however I wont be playing poker very much, because not only do I have no access to Full Tilt, but also the Internet will be pretty dodgy in most places I'm going to...
Going to go Macau tonight and will try to make some money there, then I won't have to touch my bank account for a few days/weeks depending how I run. I've heard the games are good though.
I will keep this blog updated with trip reports/pictures etc.
Jack Wilcox blog posts.