Review of the past 2 weeks in Phuket (pics included).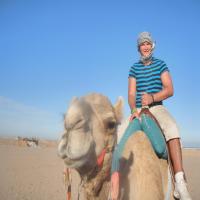 31 Jan, 2012
Two weeks down now in Thailand and it's been pretty awesome so far. Have met up with lots of the other guys that live here — there's probably around 30-40 at least. There's sports going on 4-5 times a week (football, volleyball, basketball).
I've found a decent gym that's not too far from me, and also found an awesome market which sells fresh chicken breast at $4/kilo. Unfortunately I've also found a nice pizza place run by some italian dude which is really close to my house, so healthy eating hasn't really been going as planned so far...
Anyways, first thing I did in Phuket was go spear fishing. I totally sucked at it, mainly because I couldn't load the gun properly — it works on a rubber tension band which is really hard to pull back to where you need to get it. Here's a few pics of the day though:
Jonathon, one of the guys who organised it all with a spear gun in hand: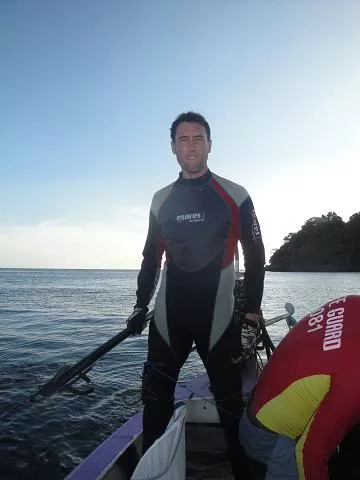 One of the islands that we went to for fishing (most of the fishing was in the reefs around islands):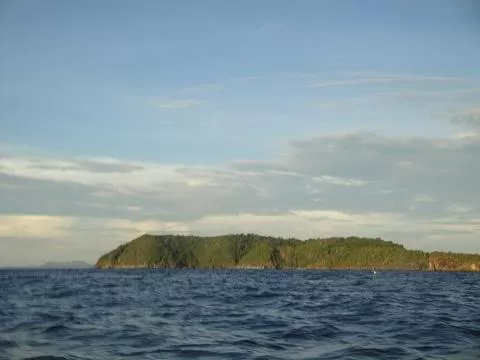 What our driver caught in like 45mins of fishing: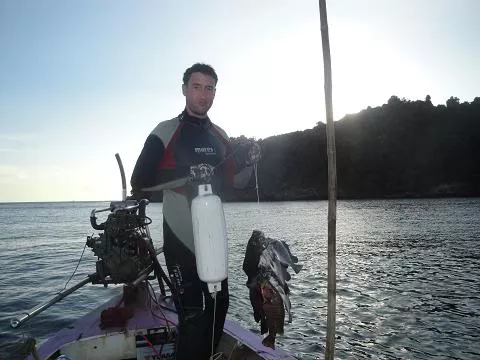 The biggest single fish caught that day: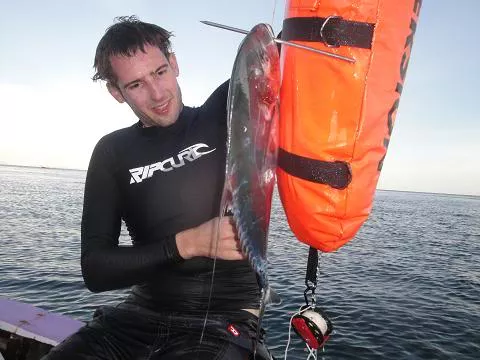 Watching the sunset on the way back to shore: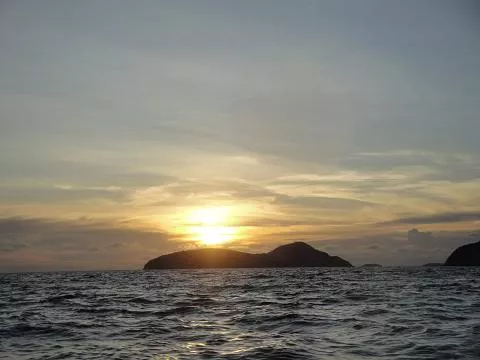 Was a really fun day even though I did suck (didn't manage to catch anything :( ), and I actually got sick too because it was choppy out on the boat. Cost of the day was around 750 Baht, or about £15/$25, which was really good value in my opinion considering we left at about 11am and got back at around 7.30pm.
Managed to get a bike sorted quite quickly — definitely need it because Phuket is a big place, and lots of things that you want to do are far apart from each other. Here is my little Honda Click, cost was 9k Baht for three months, which is like £180/$300: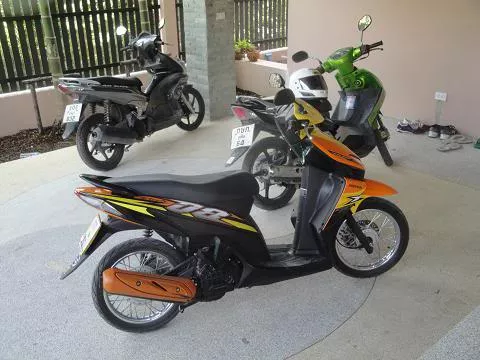 Every day I've been out driving on it, fuel costs are so cheap — it only takes £2 to fill up the tank and that will last me a good few hours of driving around.
Some of the places I've been to/things I've seen whilst riding around:
Beach around by Nai Harn. You can see some of the road on the left, which was a fun drive: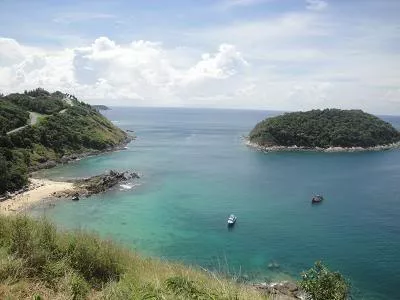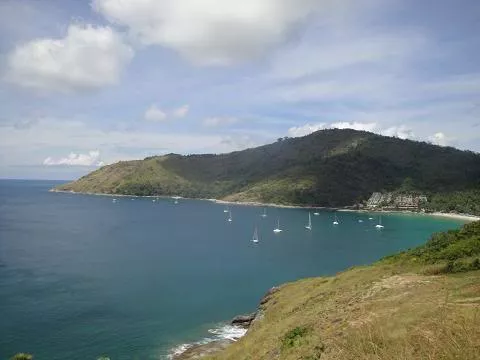 View over Karon, Kata, and Patong: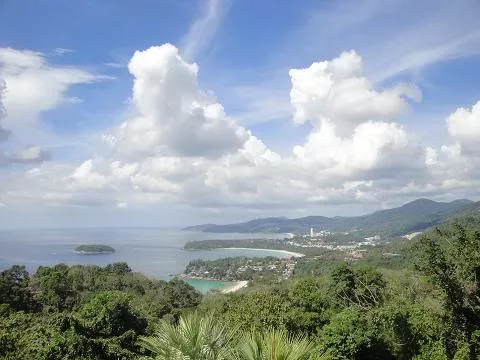 Loving the sign: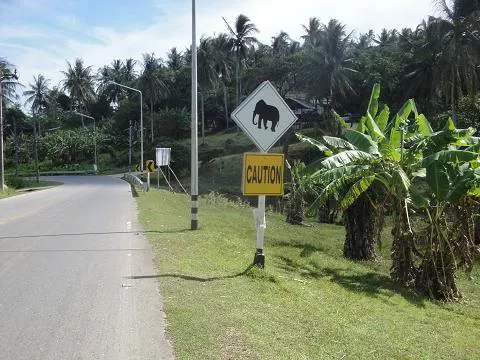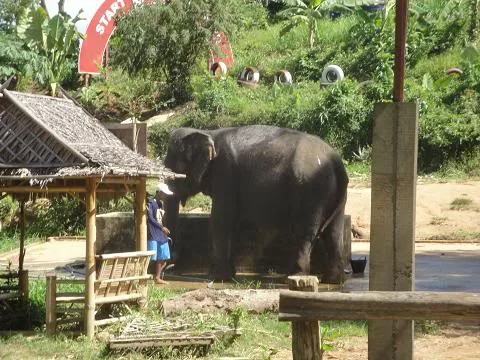 The Big Buddha, which is basically a huge statue on top of a hill: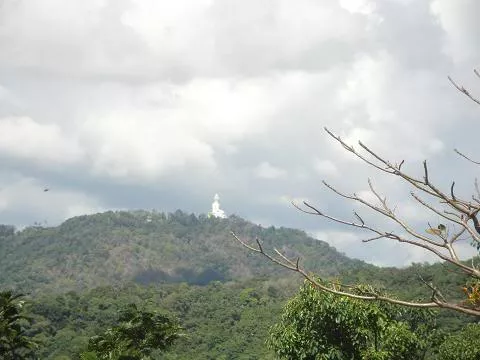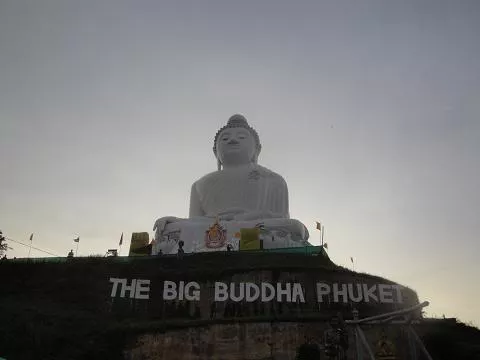 The view wasn't quite as good as I hoped, but it could have been due to the weather, as I went up there just before sunset: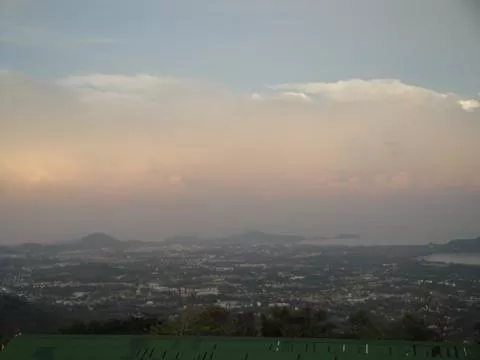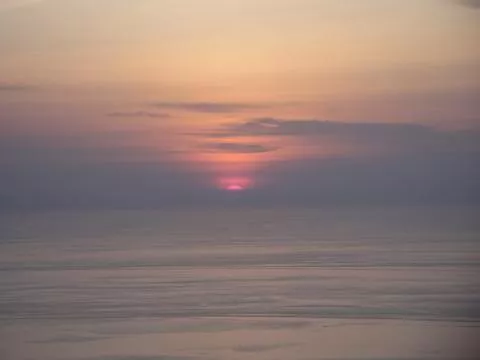 I have been grinding a decent amount. It's easy to put in hands actually because the guys I live with are MTTer's, so when they put in a session they have to be at the PC for a long time.
Unfortunately, poker hasn't gone great at all since being here. I suffered from tilting during the first few days due to the heat — I didn't have any fans or whatever set up, and so I was playing and getting aggravated/annoyed easily. I guess I should have quit, but once you start getting down a little it's only natural to want to grind it out.
Here's my graph anyway, pretty obvious when I was spewing!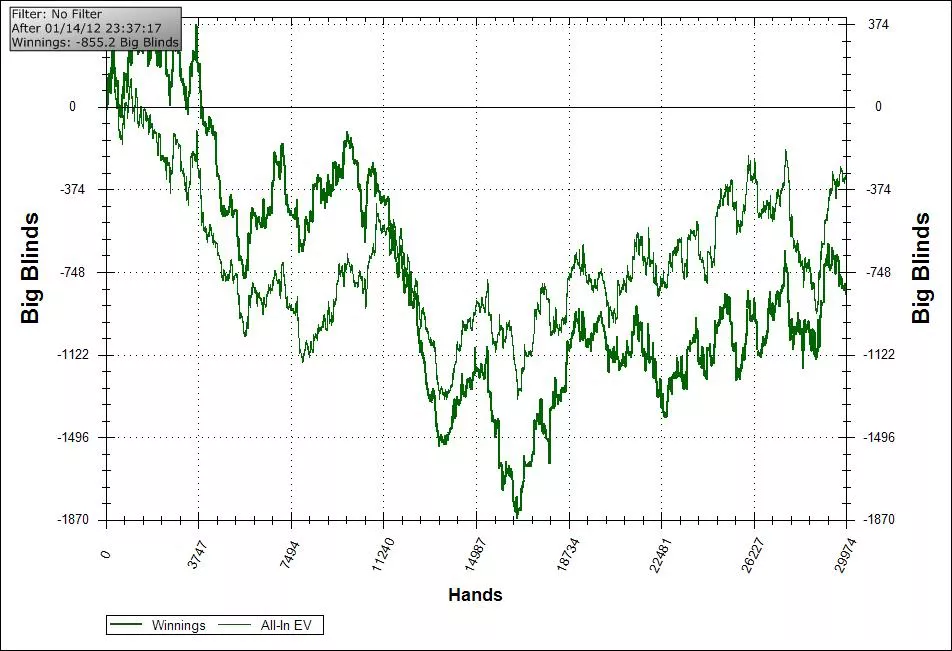 I'm supposed to be going to Koh Phi Phi next weekend, which is a beautiful island a couple of hours boat trip away from Phuket. There's 16 of us going at the moment, all poker players from Phuket, so it should be really good fun. Will post a bunch of pics and stuff after I get back!
Jack Wilcox blog posts.